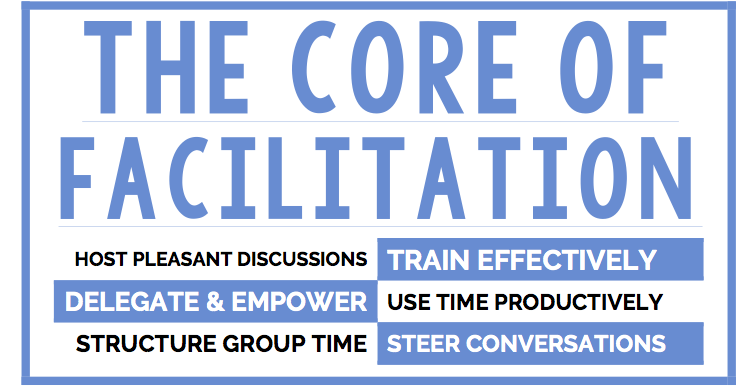 The Core of Facilitation Online – January 2021
The Core of Facilitation Online – January 2021
22 January, 2021




10:00 am - 12:30 pm
Foundational facilitation skills for online virtual meetings
Online meetings are different. At times, they can be deathly. But, with planning and skill, they can be deadly.
Running meetings and group gatherings can have their risks. However, with some of the right thinking, tools skills and some tactful tactics, the role of the group facilitating can become less daunting.
This short course introduces the Five Fundamentals of Group Facilitation and demonstrates their function and value to help you effectively, and gracefully, lead your group sessions online.
The Facilitation Five Fundamentals help you to solve problems when they arise in meetings, and more importantly they make sure issues don't arise in the first place. Participants will find the training provides them with a solid grounding as well as fresh ideas, processes, exercises and practical tips for working with groups. These tools will help to keep your session participants engaged and actively participating.
Designed for On The Line
This course is designed and delivered with for the specifics of the medium of online virtual meeting spaces. All the tools, processes, activities and theoretical thinking will help you to get the most out of what this medium has to offer, as well as avoiding its obvious challenges and common pitfalls.
Course sessions outline:
This course will be delivered via Zoom over 5 weekly sessions:
1) Getting Settled, 22 Jan 2021 at 10:00 – 12:30 – 2.5 hours
2) Culture Coding, 29 Jan 2021 at 10:00 – 12:00 – 2 hours
3) Listening and Supporting Speaking, 5 Feb 2021 at 10:00 – 12:00 – 2 hours
4) Case Clinic & Closing, 12 Feb 2021 at 10:00 – 12:00 – 2 hours
5) Further tips for online group gatherings, 19 Feb 2021 at 10:00 – 12:30 – 2.5 hours
Participant preparation
Participants will receive a course materials pack in the post a week prior to the training. Pre-reading of the course material is a requirement.
Additionally, the trainer will seek to conduct a short discovery phone call (approx 20 mins) with each participant, before the first session. There may be some assignment of thinking-time / questions to ponder. There will not be homework between the sessions.