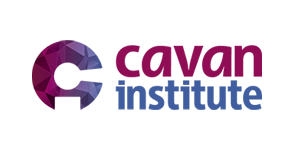 Cavan Institute – Why is self care so hard?
CLIENT
Cavan Institute
BRIEF
Personal Resilience and Self-Care: why is it so hard?


There's lots and lots of information, ideas and nudges, reminding us what we could and should be doing to look after our mental health. For example there's the Five-a-Day: Connect with others; Be active; Take notice; Keep learning; Give. They're great reminders for self-care.

But, there's a good chance that we're already busy, stressed and overwhelmed with expectations on how we 'should' be. Do all these messages of personal resilience only add more pressure to an existing pile of 'shoulds'?

Why is it that we might easily set our intentions to invest more in our self-care, but yet find it so difficult? Why are we so often tripped up, sometimes even by ourselves, when we try to put our own care as a priority?

This workshop will seek to pose some questions which intend to increase our understanding of: Why is it that looking after ourselves can be such a challenge?'

This workshop-webinar is delivered by Dave Dunn and Hannah Kelleher. It will seek to be interactive and experiential.
DETAILS
Medium: Online
Group: 70 participants
Duration: one hour
Date: March 2021