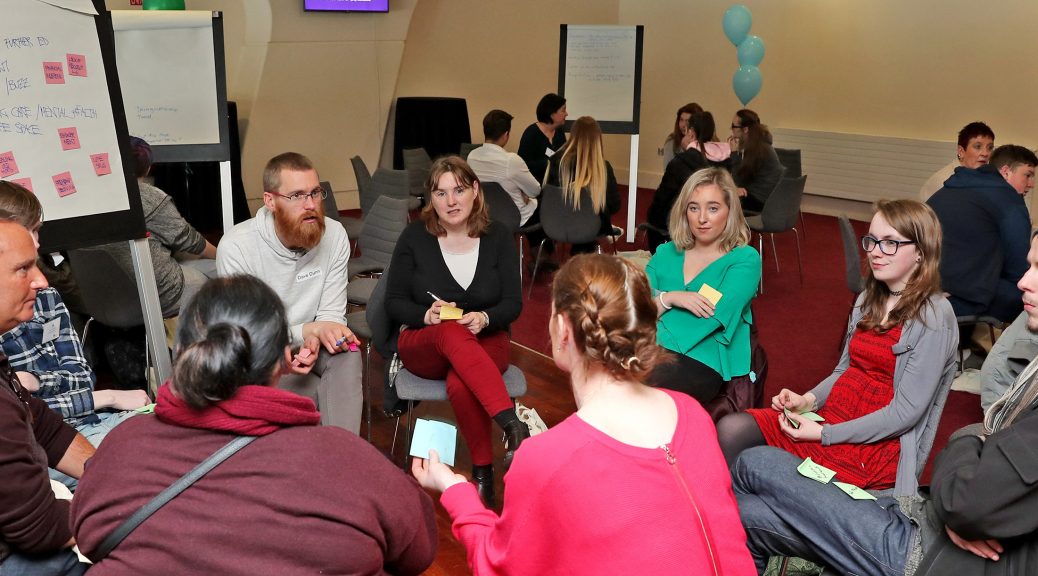 Aontas FET Learner Forum – Baldoyle
Aontas FET Learner Forum – Baldoyle
CLIENT
Aontas (National Adult Learning Organisation) National FET Learner Forum, in Baldoyle Education & Training Centre, 2018.
BRIEF
A small group facilitation of structured conversations for the learner consultations as part of the National FET Learner Forum.
It's important that adults returning to education are consulted about the type of education and training they need, as well as the supports they require to complete the courses on offer. AONTAS has previously consulted with learners to find out about their experience of these services and, because of this, SOLAS has tasked them with the important job of developing this forum.
DETAILS
Group: 10 adult learners
Duration: 2 hours
Date: September, 2018